March 10, 2020
Ever on the lookout for a DIY setup that works, via my good friend Ed, I came to own the Fifine K037B wireless headset/lavalier kit. At around $40US for the kit, it is a low cost transmitter that we are going to test and see if I can convert in to working as a transmitter for the Roland FR-8X V-Accordion.
Does it work? Let's find out!
First challenge, we need to get a female mini-XLR connector. Simplicity itself, though I had to way overpay for it. A quick trip to my local electronics store and plunking down $14 for a $2 part, and I owned a female XLR connector.
Second challenge… does the Fifine unit use standard industry pinouts? Of course not, but a mere minutes, the removal of 4 screws and 2 quick pictures from my cell phone revealed that secret: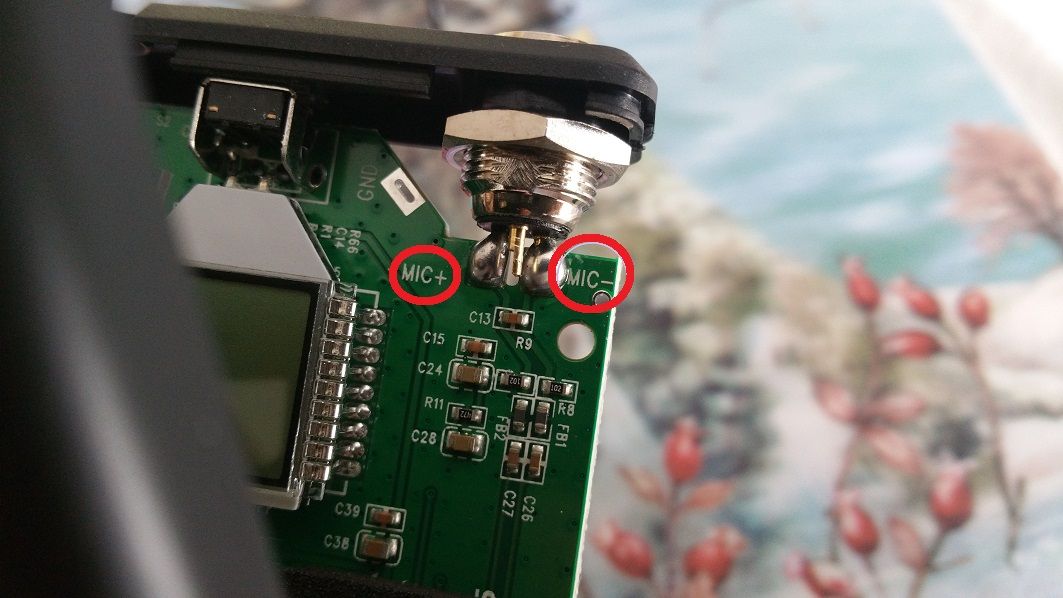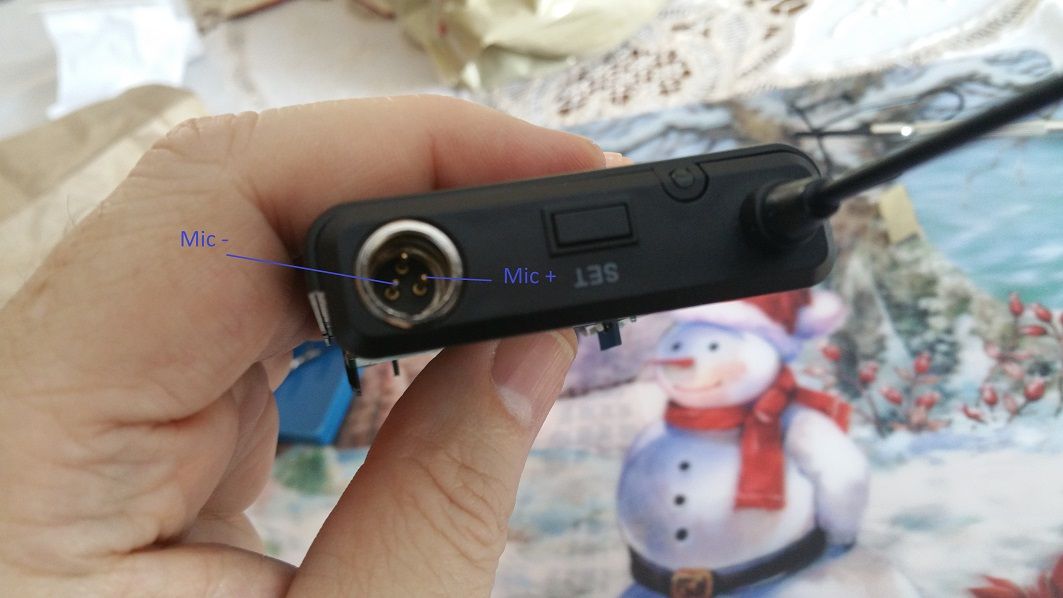 Now, all we do is hook up a 90 degree 1/4″ jack to one end for a wire, the uber expensive female mini-XLR to the other side, plug it in and test it out.
At this point in the game (the "I didn't plug this in to see if it even works" stage), my concerns center around latency, output and distortion. The output of a lavalier or headset is different from the output of an 8X. I am asking myself all kinds of questions like "will the output of the 8X be enough or will it be too much and drive things far in to distortion?". This low end transceiver setup has no volume adjustments, being made exclusively for the output of the electret mics it uses and I may have to add a layer of control by adding some form of volume control via resistors or POT control between the accordion and transmitter might be necessary.
March 14, 2020
Well I completed the cable today and did some fast tests… and I am very pleasantly surprised!
Let's start off with the negatives:
with just one kit, its a mono setup
if the accordion is at max volume, it can easily distort
the setup affects the sound in the bass area quite noticeably
there is a LITTLE bit of noticeable latency
The good:
the latency is way less than the X-100's!
sound is quite good after you add some bass and equalize that channel
with the receiver in the basement, I can climb to the 2nd story of my house with ZERO drops in the sound
Yeah, there is some latency, however, for a $40US kit, this is amazing! I would say it is borderline usable in a gig, and only the most picky will hear it enough to have it affect them. My guess… in the 10-15ms range.
It surprised me when I just turned them on, and started playing straight through the amp. A quick slight drop in the treble and a nice boost on the bass knob brought the sound in line. Setting things back straight up I hooked up the QSC TouchMix to it, and increased the bass, lowerd the treble slightly, and a touch of compression on that channel and it sounded really nice. The range is easily reliable to the 50 foot range, more than enough for me and my needs.
Build quality of the units is erally pretty good considering the price of $40US. The transmitter takes 2 AA batteries and the receiver uses two AAA batteries… I'd have preferred AA batteries all around, but again, it just works!
Without doubt, this has to be the KING of useable budget wireless receivers!
Here are a couple pics:
What a great find! I know I am going to enjoy this setup for a long time to come… thank-you Ed!