New Morino Shoulder Straps
May 6, 2016
I needed something that gave me good control and better weight distribution. Four inch wide high quality leather Italian shoulder straps sounded just about perfect to attain those goals and so I began the search. I searched the world over (well, via my computer's browser anyway) and found a good set at a location that was relatively quite close in Warren, Michigan, USA. The people at the Castiglione Accordion Company (who I see as being genuinely nice people), were able to fill the order right then and there. Yes, they were expensive, but I wanted a set that was leather front and back, 4″ wide, and I wanted them to be of a high quality.

The straps on my Hohner were getting a little tired. I could have made the repairs needed to them and used them for a couple more years on the Hohner, but I am in a phase where I want to get my playing back up to par and proper straps are big part of accordion control. Also, my Elka has those nasty Neotech straps that make me wrinkle my nose every time I even think of them. They are not all that comfy and they let the accordion move around too much, even with their integrated back-straps, so I developed a plan that would help all my accordions. The plan was that I replace the ones currently on the Hohner with something better and wider, that the Hohner 3″ shoulder straps get a little TLC to address the tear and they replace the shoulder straps on my Elkavox. The Neotech straps get relegated to spare emergency straps, if they are ever needed again.
When I first called, the gentleman that answered listened intently to my needs and explained to me that I might not need the premium (read expensive) straps and offered me viable alternatives. Viable… if they were for anyone or any other accordion perhaps, but we are talking me and my Hohner Morino VI N, so no, I wanted the better quality set and kind of stuck to my guns to which he said that he had just the right shoulder straps in stock, the last pair, in fact! I agreed to the price and he then passed me on to Stephanie who took my payment and shipping information. I was asked if I wanted a tracking number to which I replied yes. Before completing the order, I wanted to see the shapes of the straps and Stephanie was super nice and sent me a picture via text message from her phone to me… see what I mean about dealing with genuinely nice people?
When it was time to send the straps, John packaged things up nice and tight with lots of bubble wrap and sent the package out on the same day to me using USPS priority post. Stephanie had a bit of a glitch and sent me the email with tracking information a couple of days later… in fact, just in time to use the tracking number to find out that the straps had not only already been sent but were already awaiting pickup in my mailbox! It did not take me a lot of time to run down and bring them in.
Getting them home, I opened up the box they came in and pulled them out. They actually look nicer than the pictures and I am really happy with them. Tomorrow I place them on the Hohner and set them up, but I expect that the break-in process is going to take a couple of weeks and several adjustments before I get them seated and all comfortable for me.
Here are a few pics of my new straps, the ones currently on the Hohner and the crappy Neotech ones that are currently on my Elkavox (but not for long!):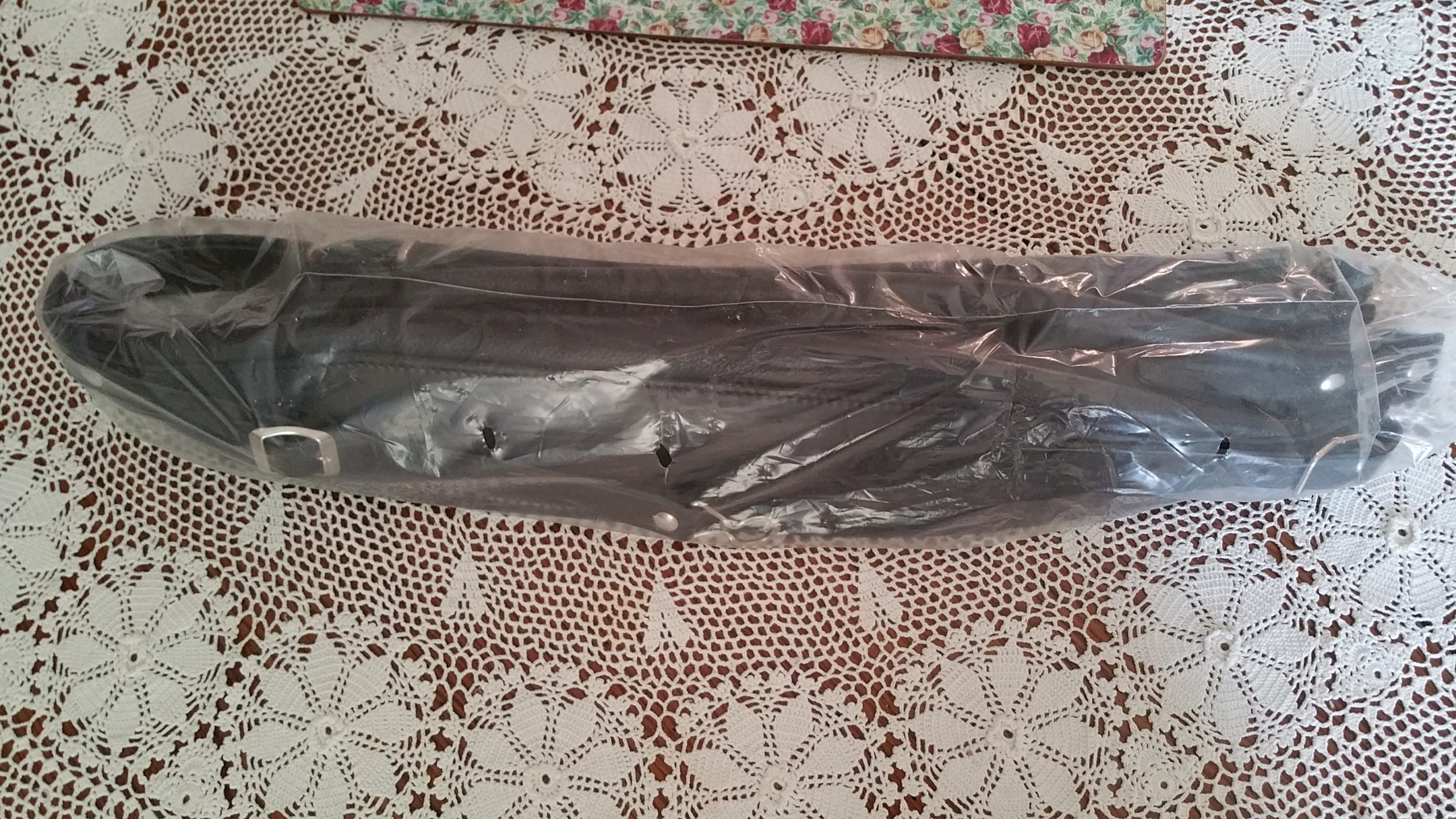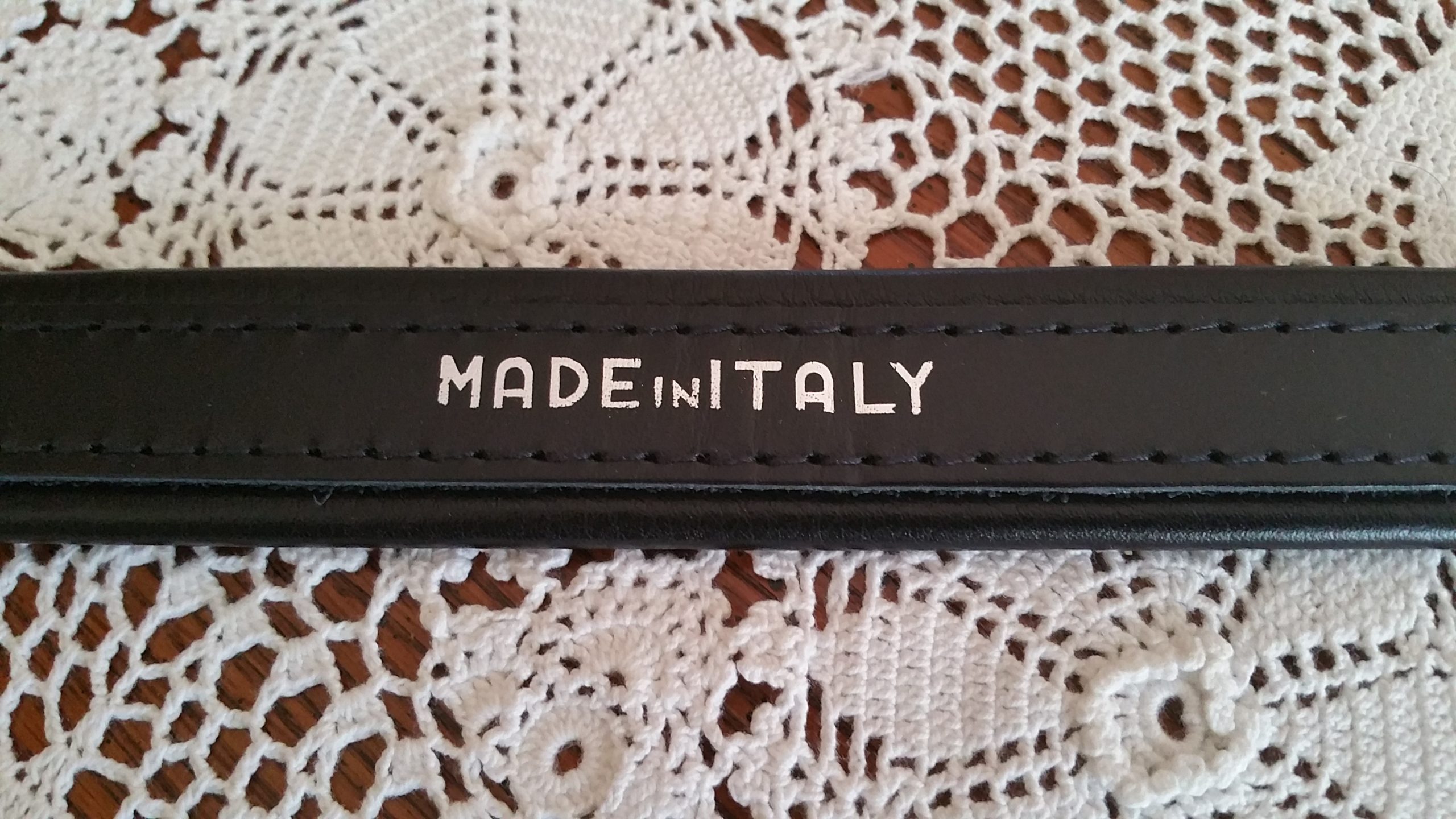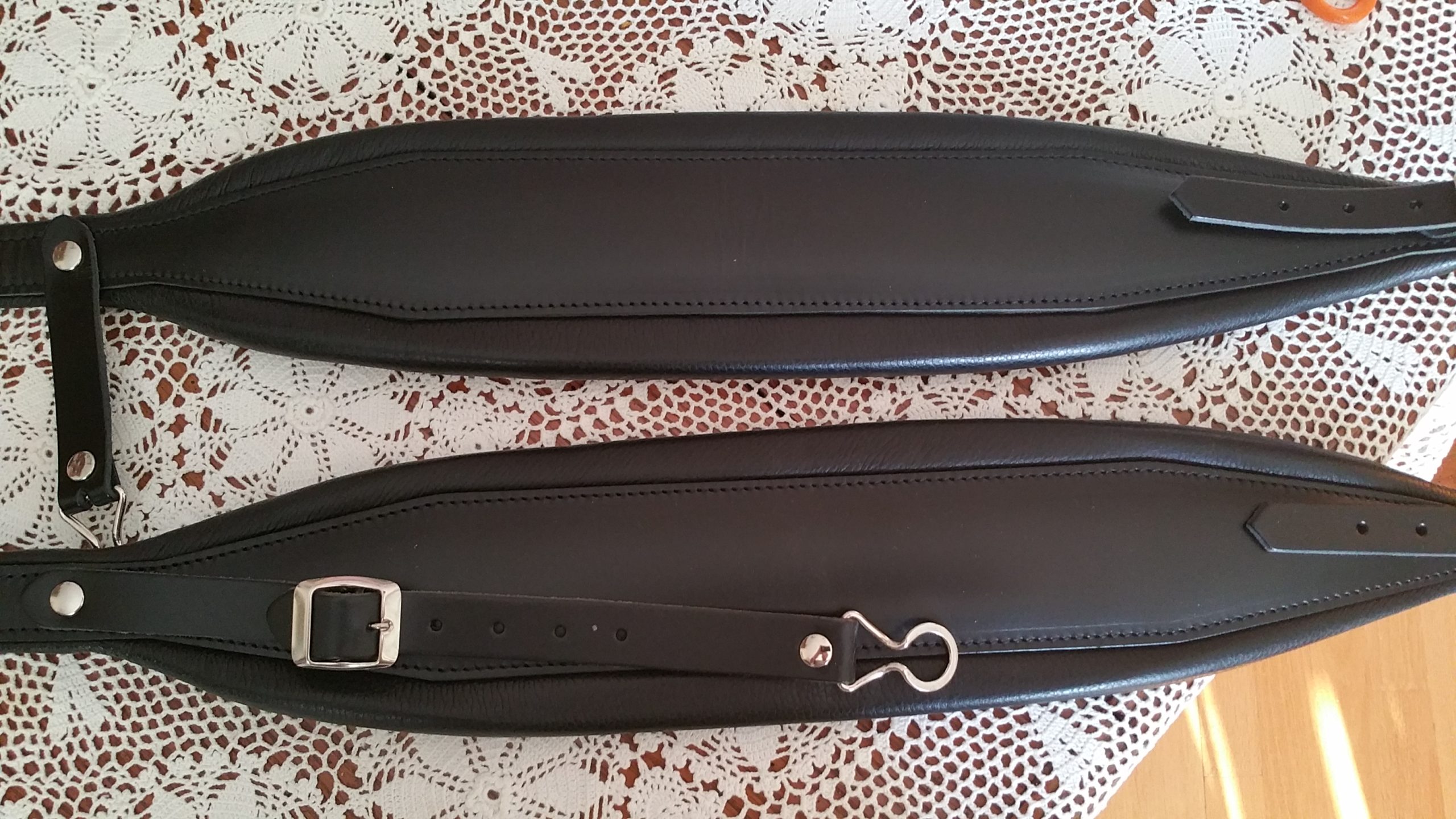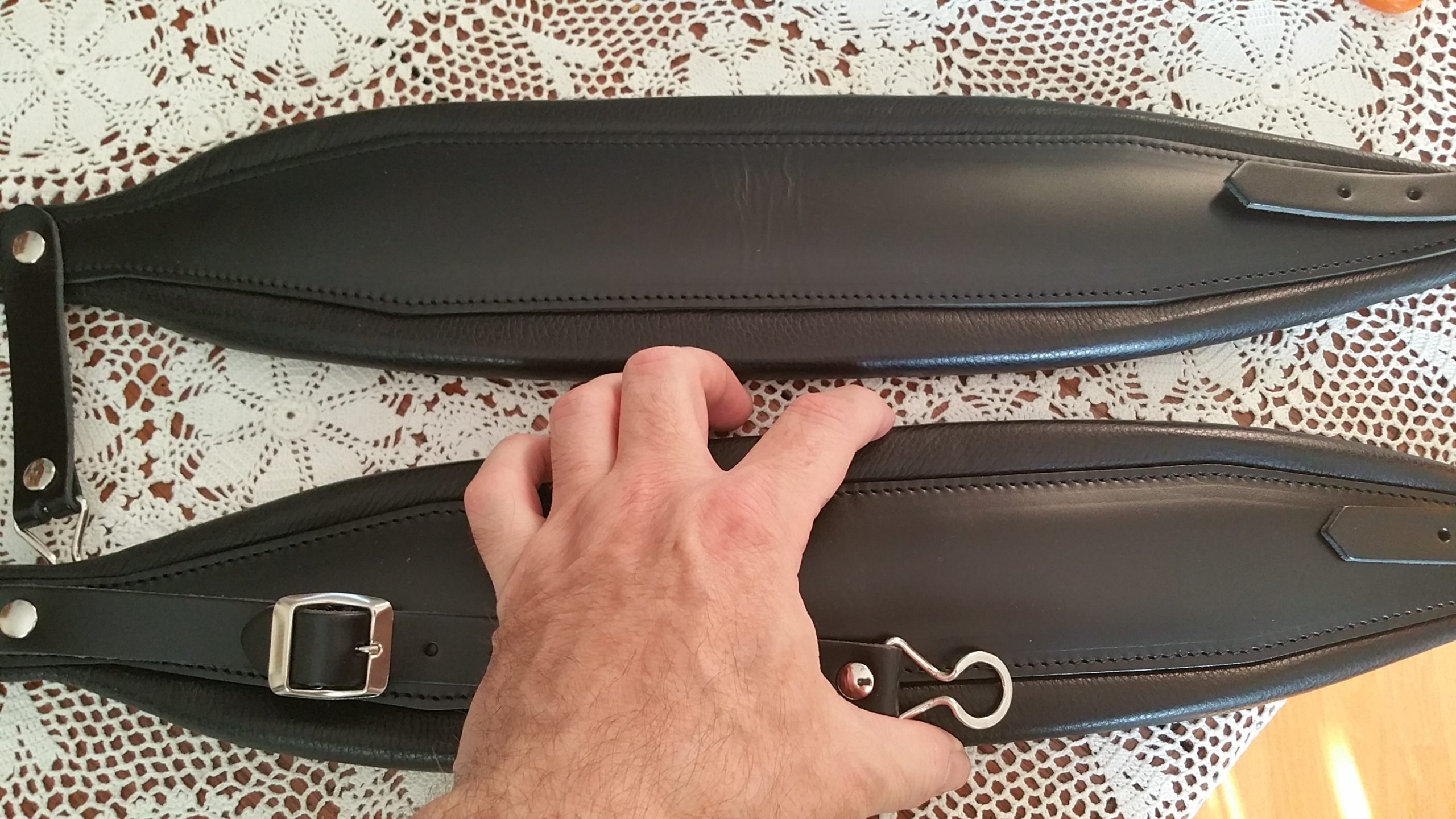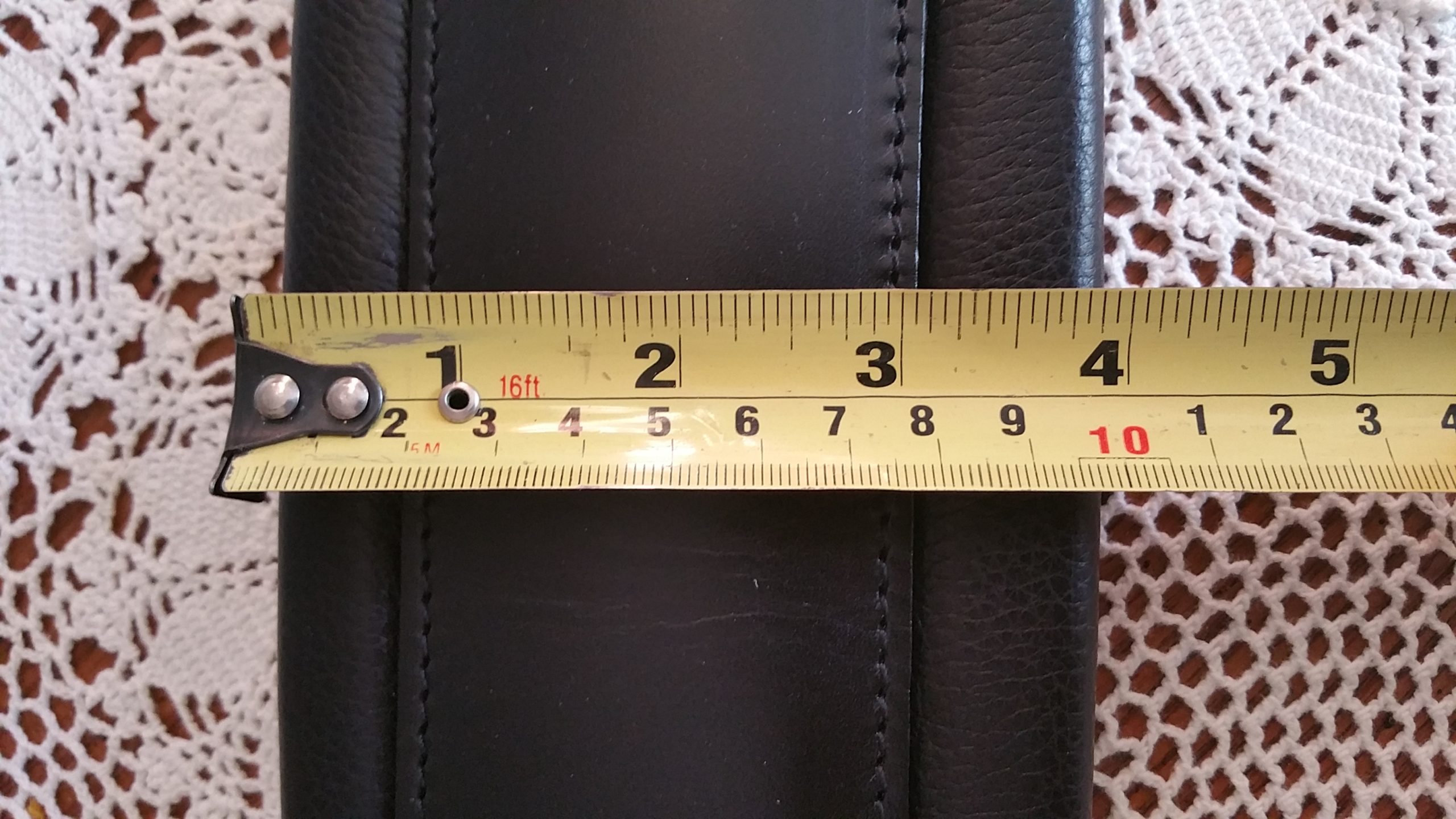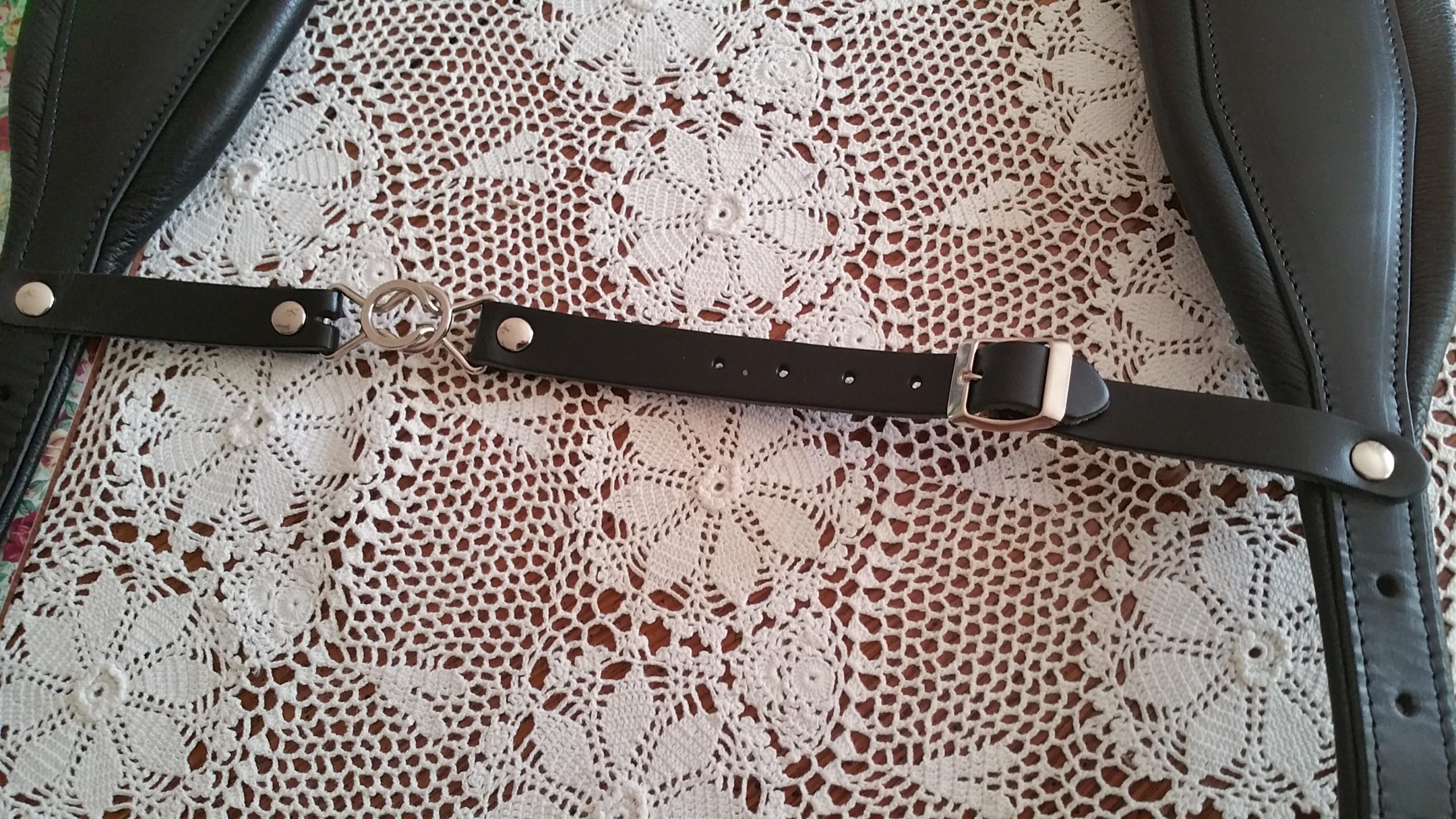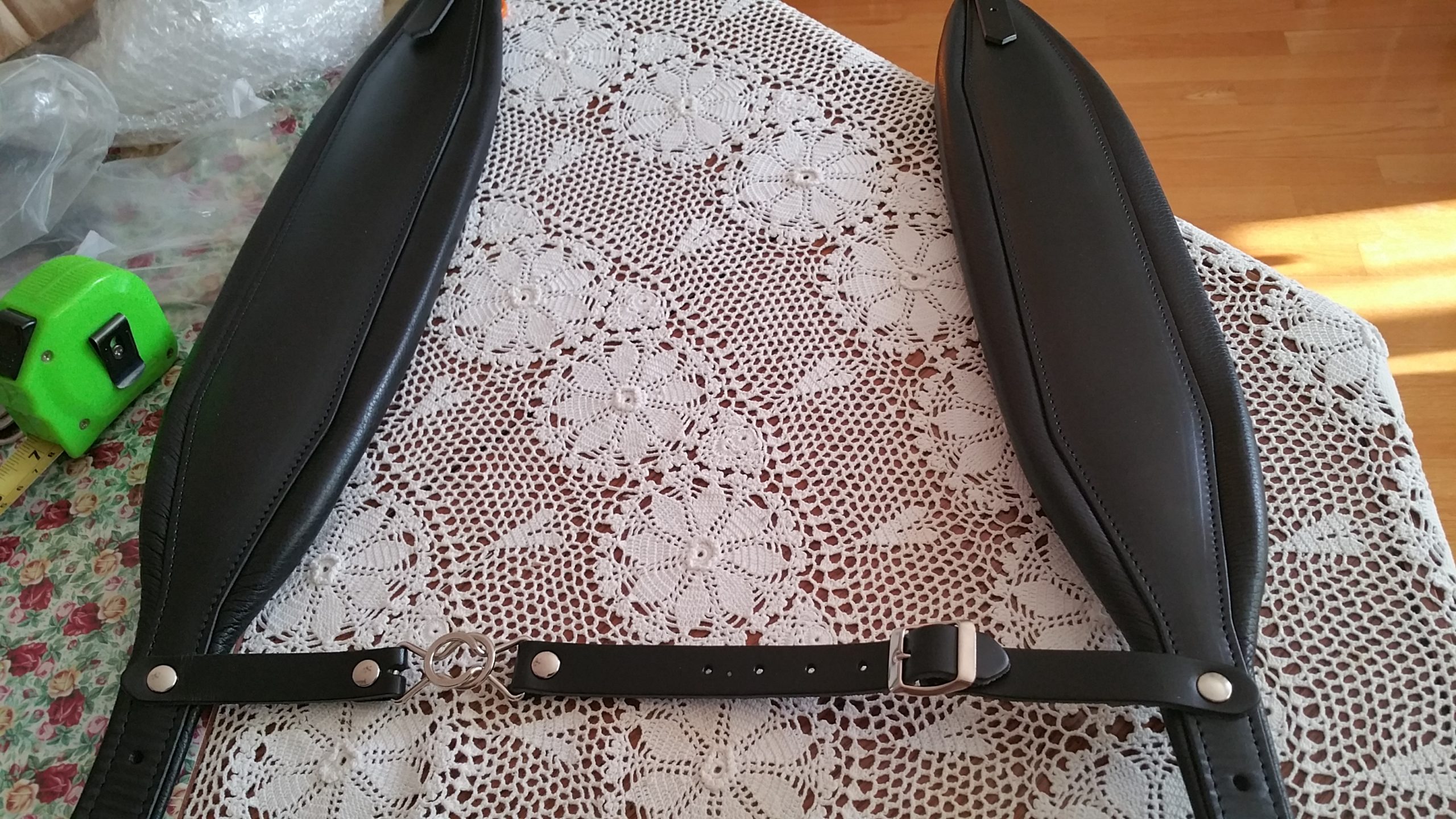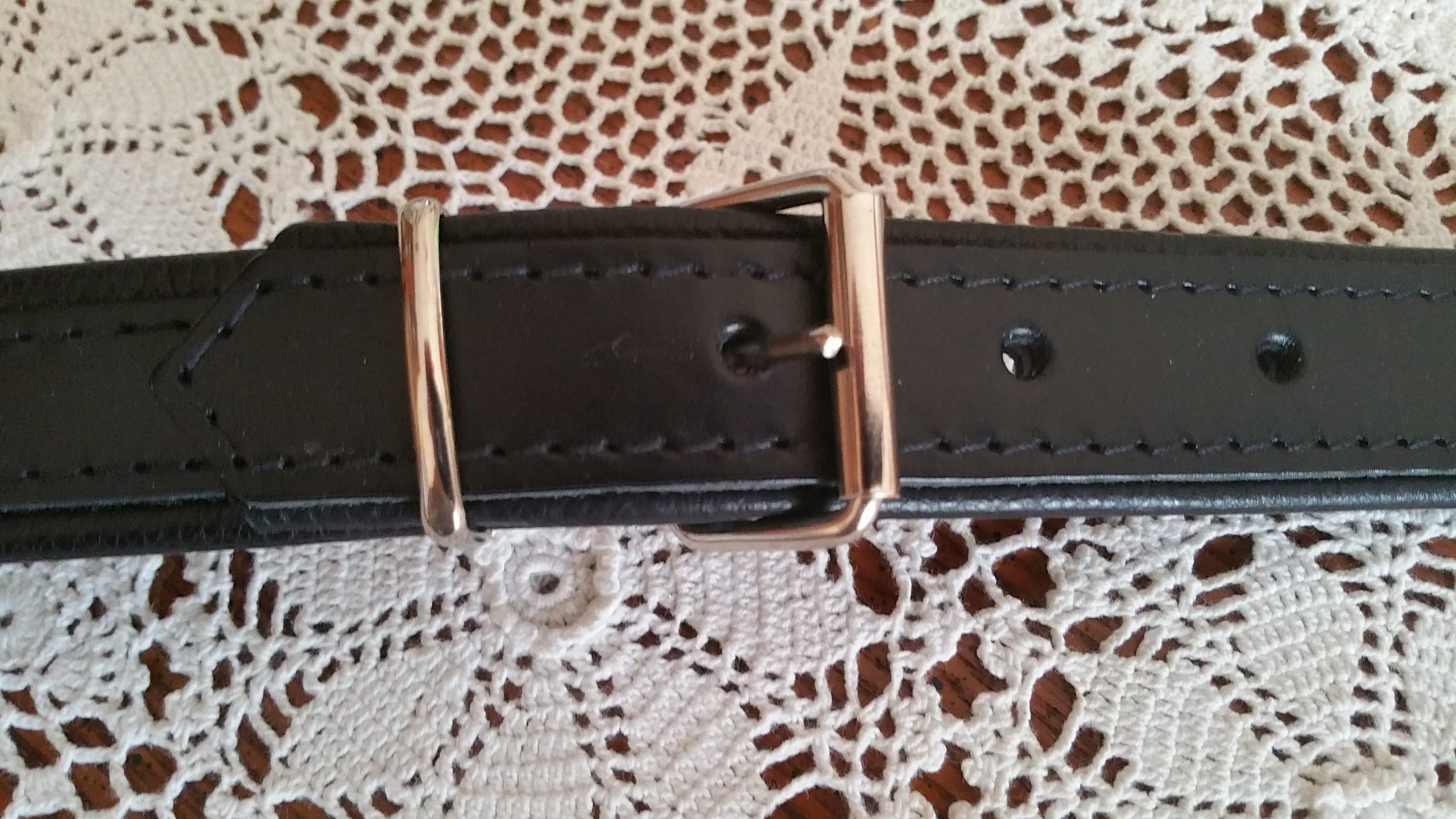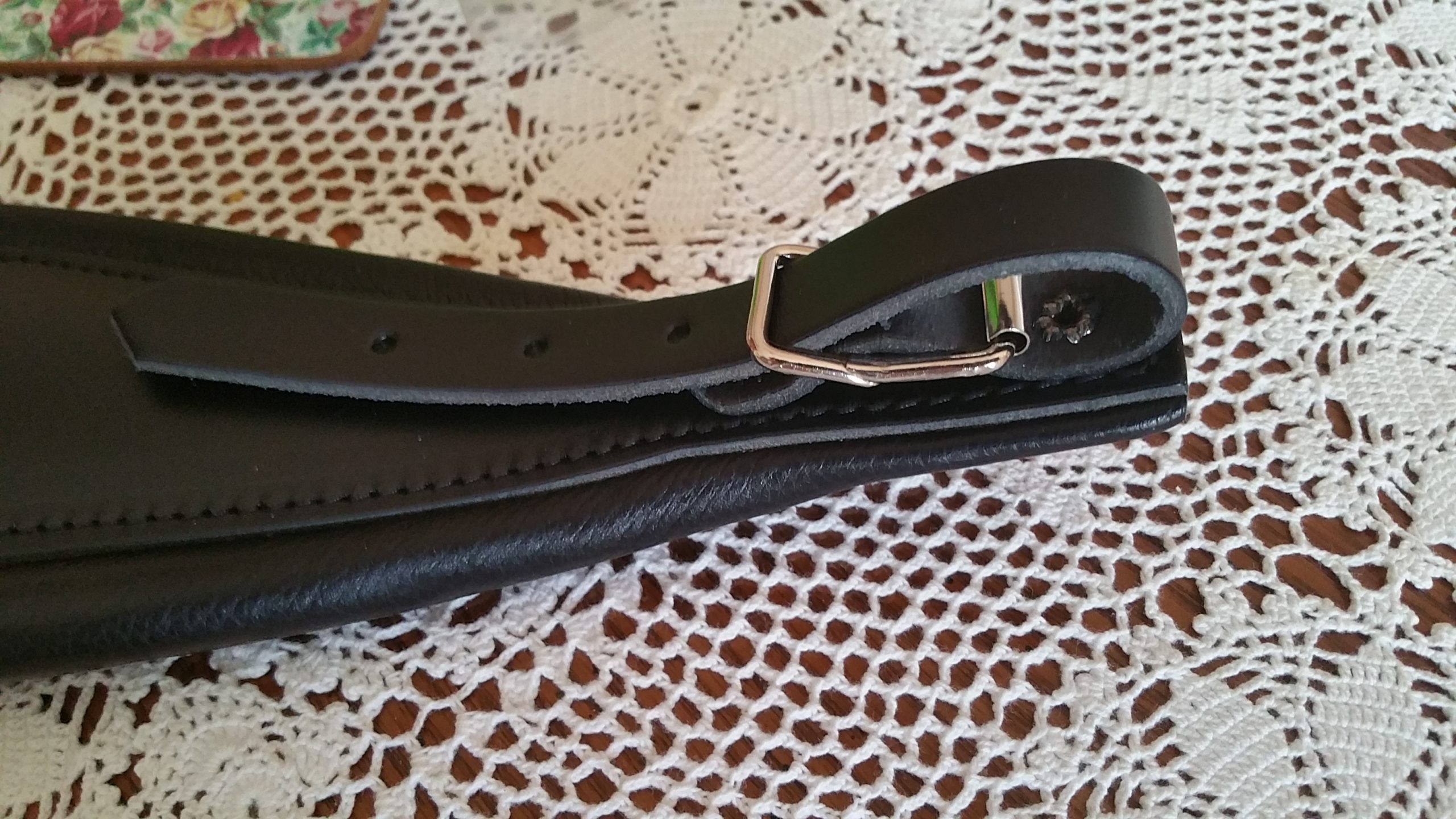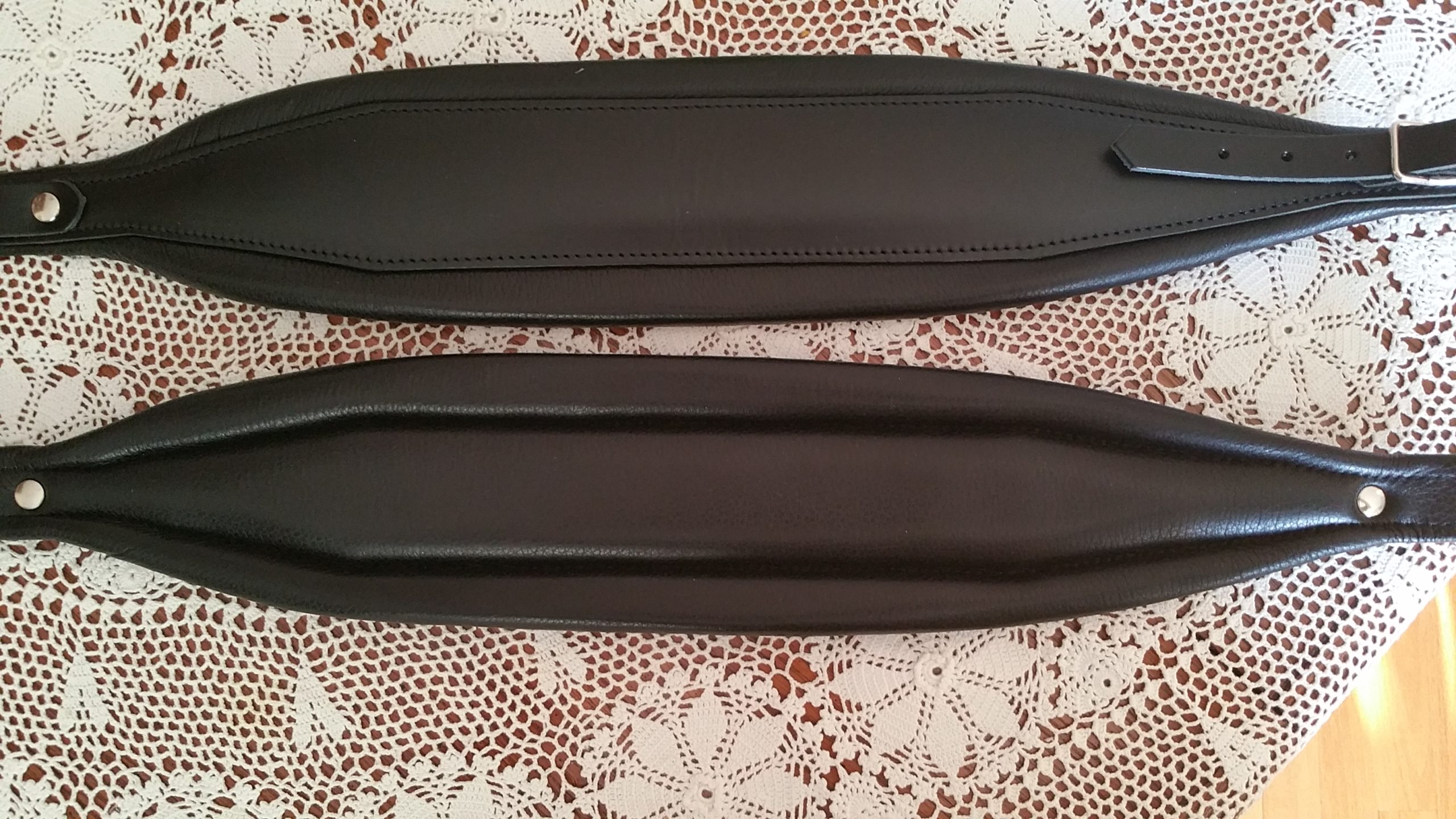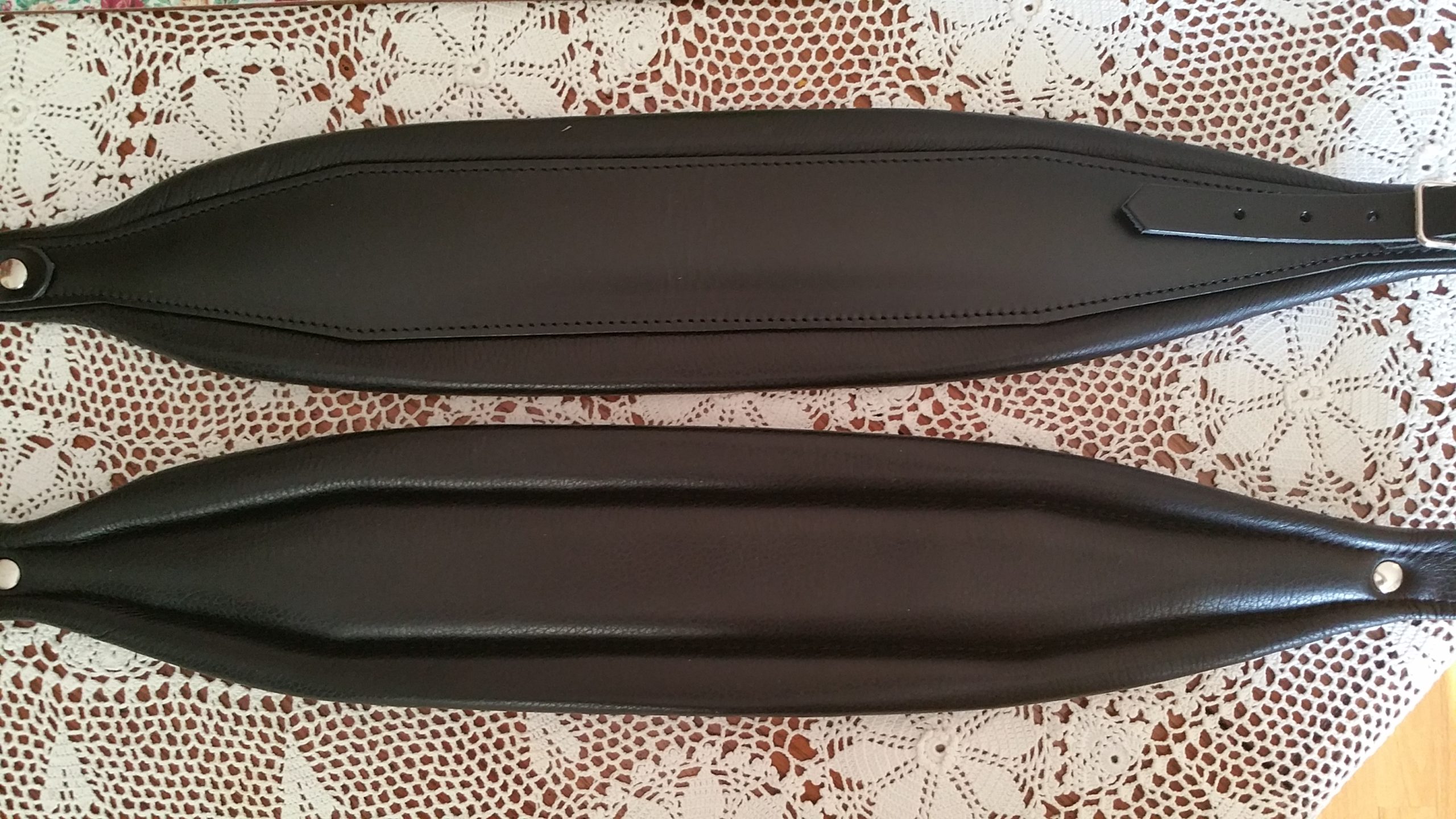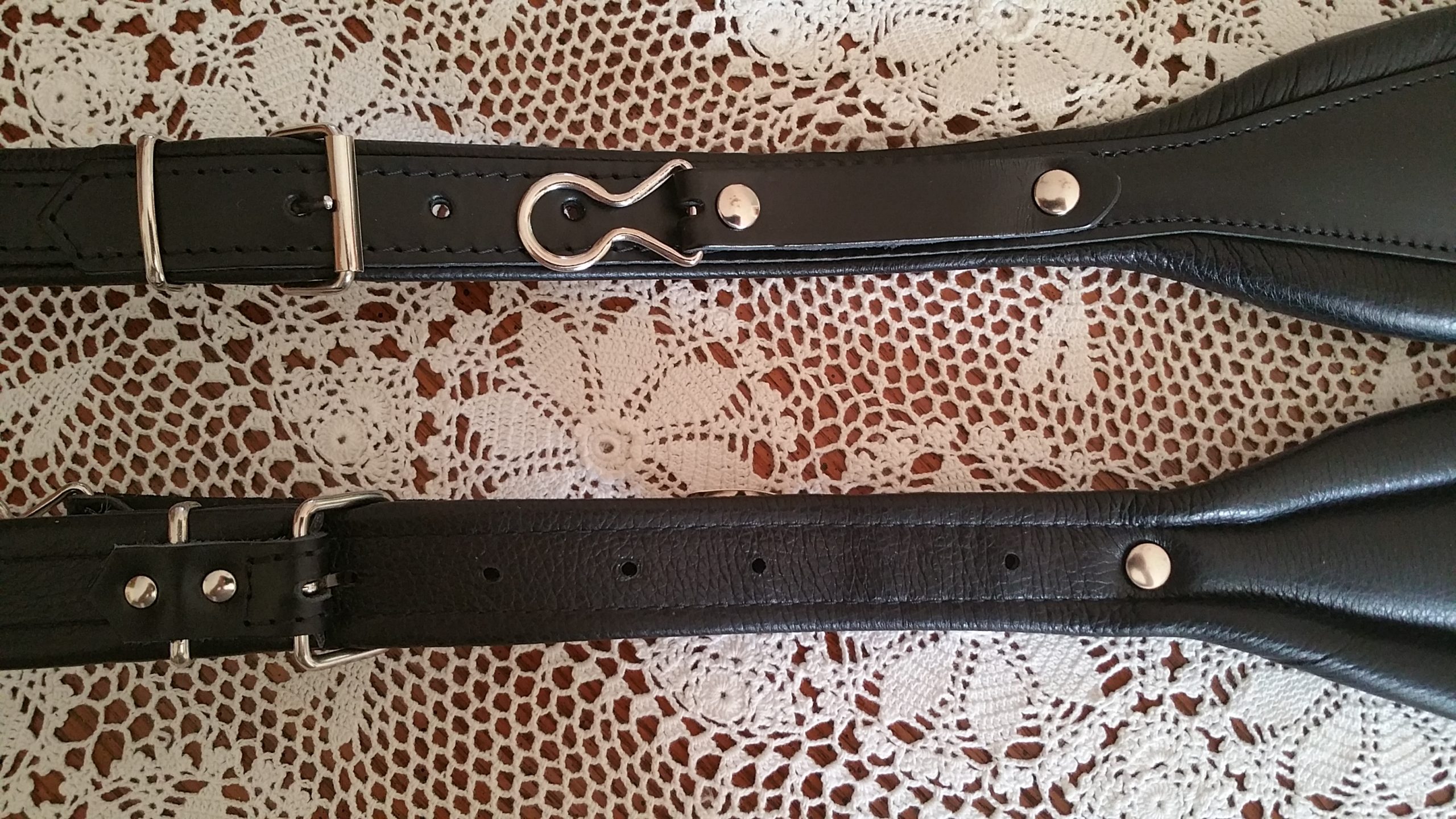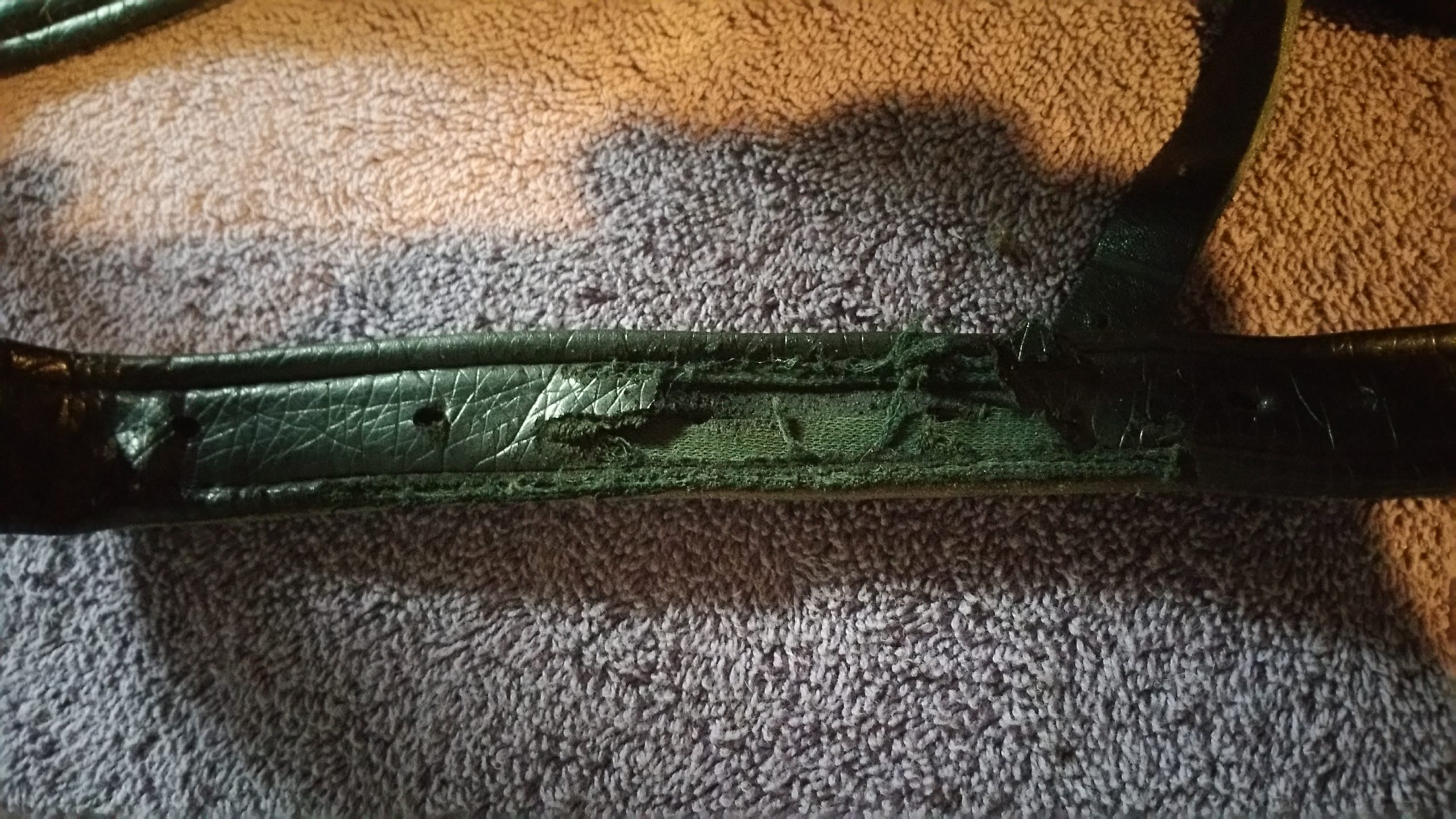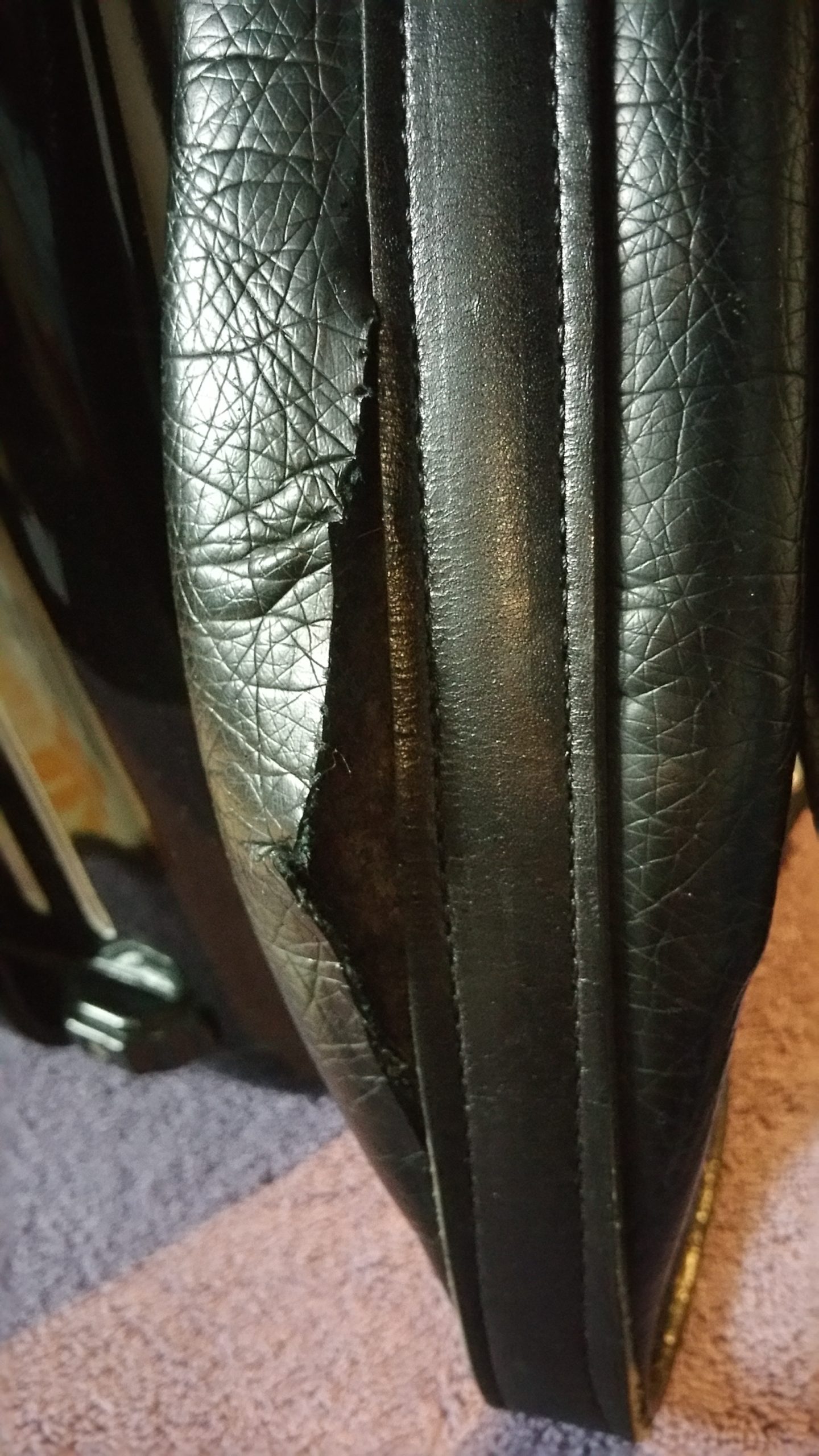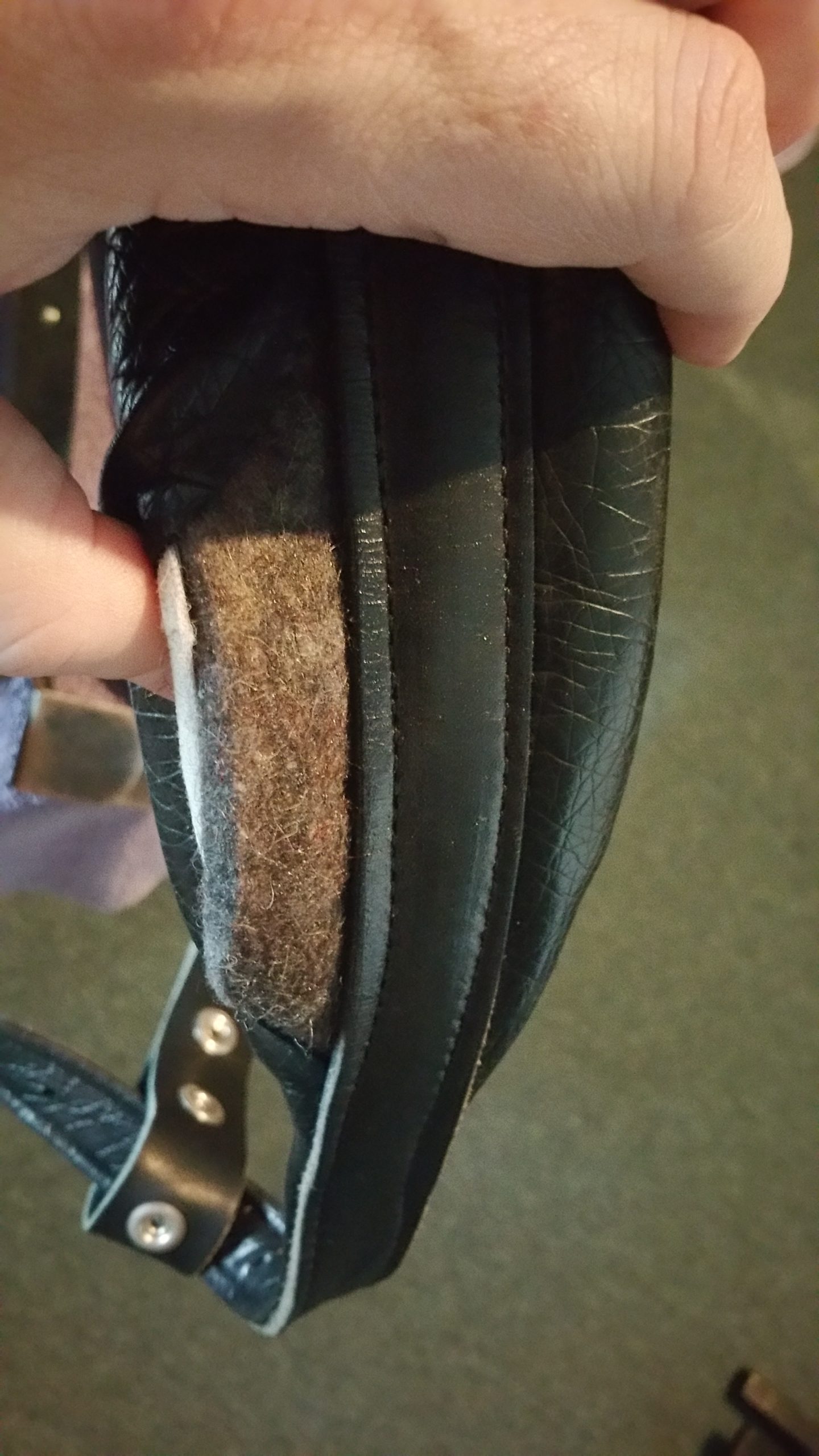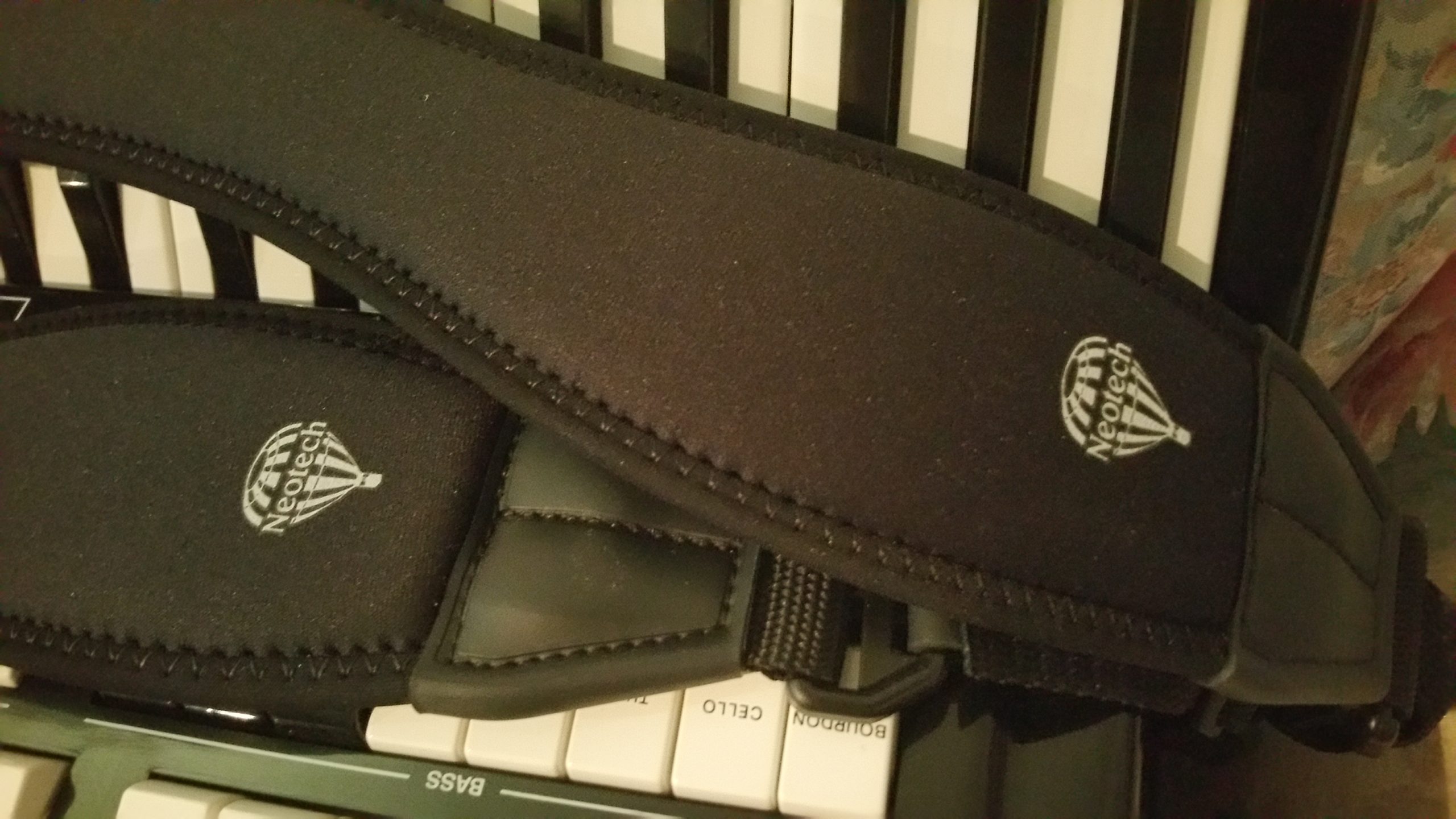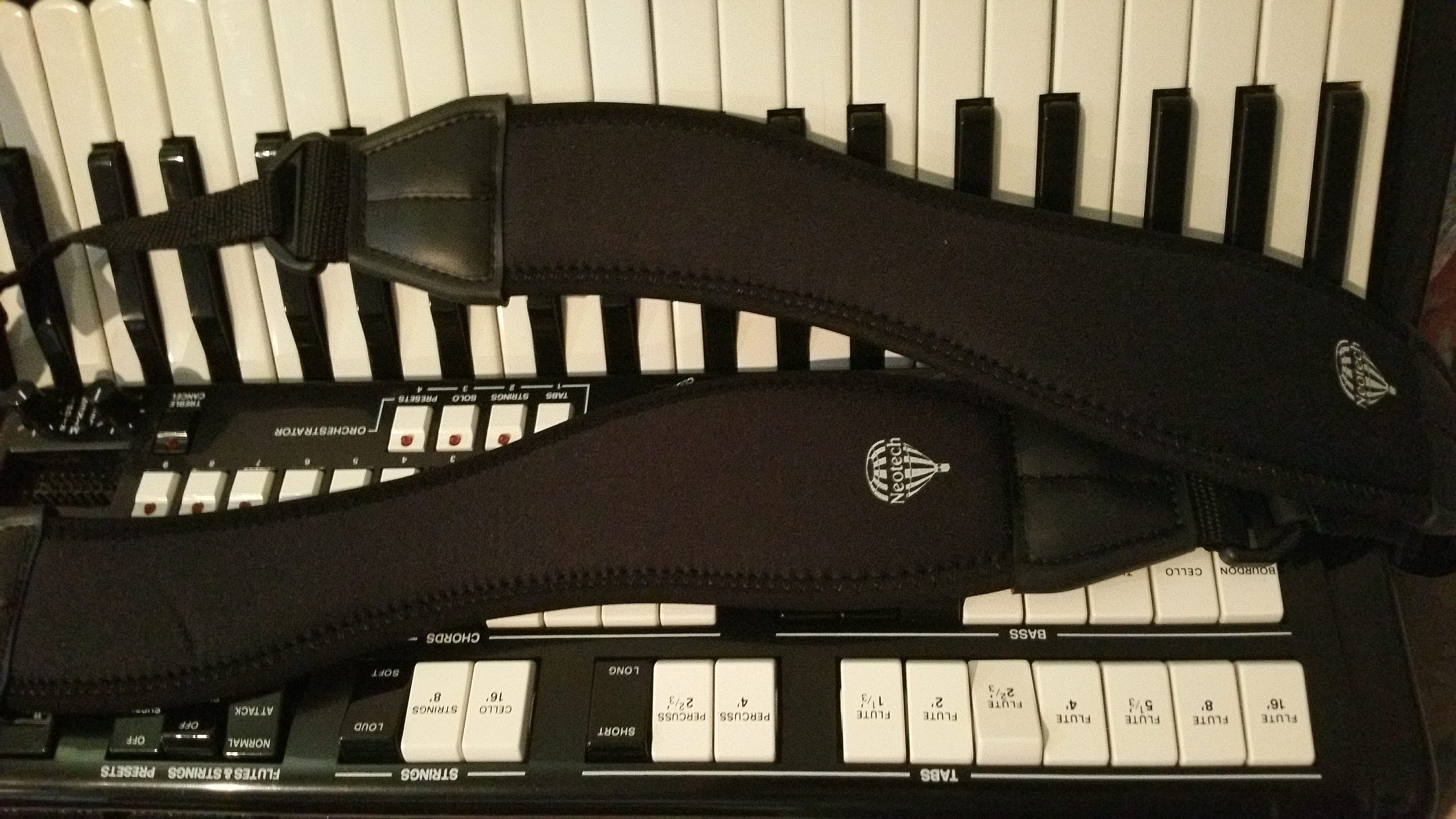 In the meantime, I have a super busy evening and day tomorrow, so they might not get installed until tomorrow evening at the earliest.
Dealing with John (Castiglione) and Stephanie was a pleasure. I truly hate dealing with pushy sales people, but they were far from that. They both took the time to intently listen, were polite, John did try to save me some money (how many companies do that for you? Come to think about something, how many company owners take the time to even speak to their customers in person?? They were honest, quick with their service and delivered exactly what they said they would. I recommend them quite highly to anyone looking for anything in the Accordion market.
Addendum:
When I first got the straps, I was almost questioning if they were all leather. Of course they were, but straight out of the package, they didn't have that typical leather smell. Well, I am kind of happy to report that soon after I started using them for a bit longer period of time, they started giving off that very pleasant smell that only fine leather has! I'm not sure why this was, but it's just nice to have that smell accompany the smell that my accordion has, every time I put it on. Just another extra reason to enjoy these shoulder straps. 🙂
Another thing was the small change in location where the back strap was placed, it was a bit higher than where I usually liked having it, but because the back strap is integrated, I cannot change the height, but the good news is that the location where it is placed is comfortable and effective. Over more time I am sure that I will get used to it, and that's the most important aspect of it.
Addendum July 17, 2016:
Today I finally had enough of the crap Neotech straps on the Elka. I removed them and got ready to put on the original Hohner Morino VI N straps, where they would be WORLDS better… but not before I addressed the small tear in them. Well… I didn't really address the rip, my mother sewed them up so nicely that you cannot even tell there was a tear there in the first place! I then installed them on the Elka and I am so much happier! The control of the entire accordion is better, they are WAY more comfortable and there is no more damned stretching every time I move!
About the new straps, they are definitely nice and wide and very comfy, but they are also big, as in made for one really large man… lol As they break in, I find that I am tightening them a bit more each time. Where they are now, I have to use almost the tightest settings, meaning the shortest setup available, and I don't consider myself all that small at 5′-10″ and 230lbs! I cannot imagine how big a man would have to be to use these straps in their longest configuration! 🙂
---
---