NEAM #2!
September 9-10, 2017
The first time I visited the New England Accordion Museum, I was overwhelmed and totally unprepared for the accordionist treasure-trove that museum owner Paul Ramunni had. It's easy to say that he has the world's largest private accordion collection, but it is an entirely different thing to experience it.
Let me tell you right now… no, you cannot take it all in with one visit… not even two visits, as I have come to personally realize! If you make an appointment to go, best to already plan ahead for the second visit too, but no matter what, listen… listen hard and listen intently… because Paul has much more than accordions to show you, he has stories to tell you… TRUE stories.
Yet as enthralling and captivating as the stories are, as poignant and deeply they touch you, he is secretly doing something to you and your psyche… he and his accordions are speaking to your soul, taking you back in history, back in time to when the accordion was THE musical instrument to play, the time when famous actresses like Mae West chased and caught the most desired musicians of their time, and at this time, in my example, Mae West really was married to world famous accordionist Guido Diero, who was basically the Michael Jackson of his day!
Well, though this time I had the opportunity to visit and see the accordions again, I was not there just to oogle and paw Paul's musical goldmine, I was there primarily to take pictures of many of them and then later, I was blessed to be able to play with a wildly divergent number of Paul's accordions.
"Wait", you say… "you were there to do what??"
Yup, you read it right. Those who know me, know that I am an avid photographer, it's one of my many passions, and I had the opportunity to take a little under 200 pictures of about 50-60 very specific accordions for Paul. Let me explain.
You see, Paul doesn't have just a museum of old accordions, he has a museum of old and new accordions and attached to them are memories, documentation, pictures and STORIES to go along with them! This is the main reason I would like to encourage every lover of all music (not just accordions), to go visit this place. He has AMAZING stories for a lot of his accordions! Some will make you laugh, some will make you cry, some will leave you with your head shaking in wonder and disbelief and each one is a moment in history that is poignant in one way or another. These instruments are amazing enough that he told me on his first visit that he would want to one day make a book with these stories, and I was instantly adamant about encouraging him to do just that, and if he so wished, my tiny contribution to making this dream a reality, would be to take the pictures for him. Well, he accepted!!
Seriously, talk about a blessing to be involved in such an endeavor! I am honored to have been chosen to be a small part of this amazing project.
"Wait", you say yet again … "you were there to play what??"
Yup, you read that right again! I was given the chance to play a slew of accordions both plain looking and extravagant, lower in price and way up there in the stratosphere in price, and everything in between. Big accordions, small accordions, black, white, blue, red and natural wood finishes, and more. That was likely the most amazing accordion experience I have ever had in my life!
Sure, many of you can say that you played many accordions in your lifetimes, but how many of those times was it one accordion after another, over and over, back to back, where you could personally hear, feel and play and compare so many accordions with each other all at ONE time?
Well… I did. <insert really smug look here… haha>
This is also where I found that little red Hohner Free Bass accordion and that one just had to come home with me! Not to be outdone, Paul then handed me several books and songs specifically for the Chromantic Free Bassetti System as a gift and he had prepared this music all in advance just for me… WOW!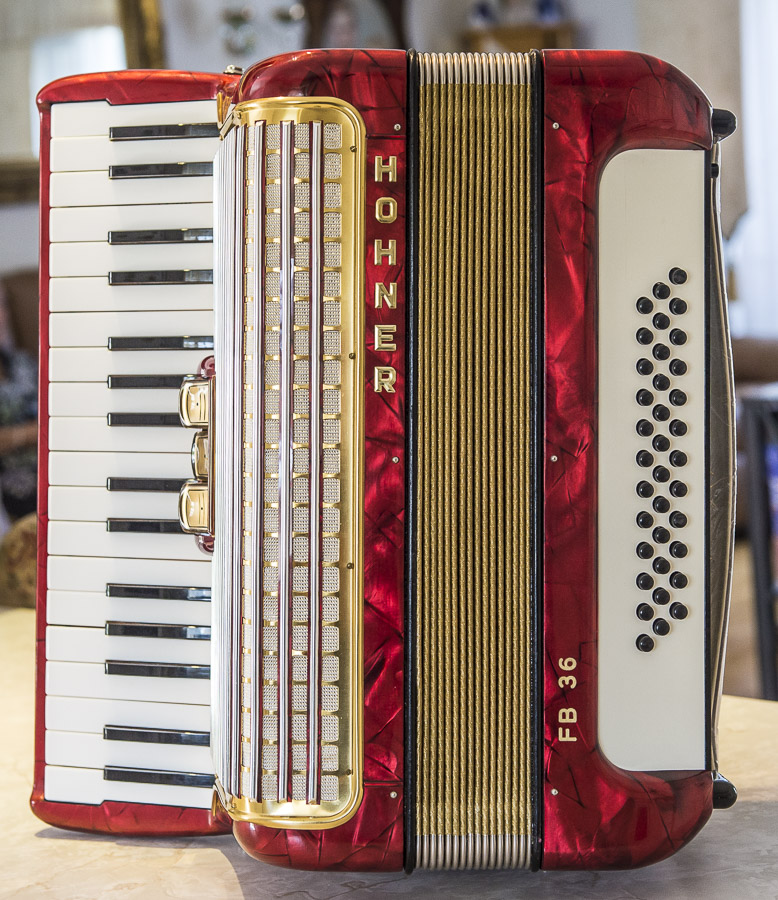 I even made a special blog post about it that you can read HERE.
Ok, I've teased you enough… would you like to have a TINY taste of my day there? Ok, here you go… enjoy!!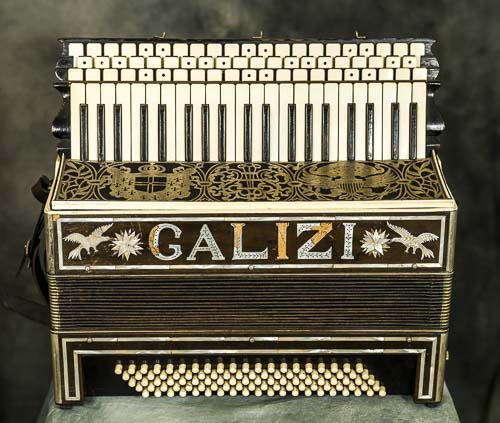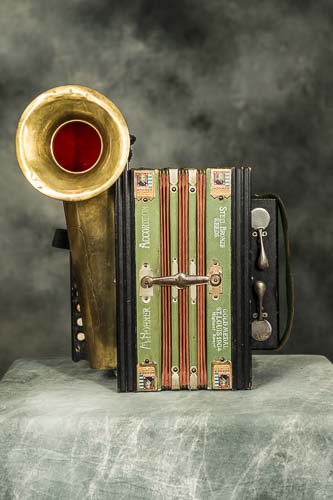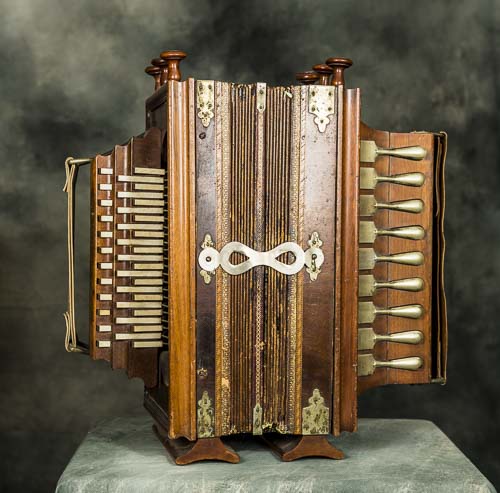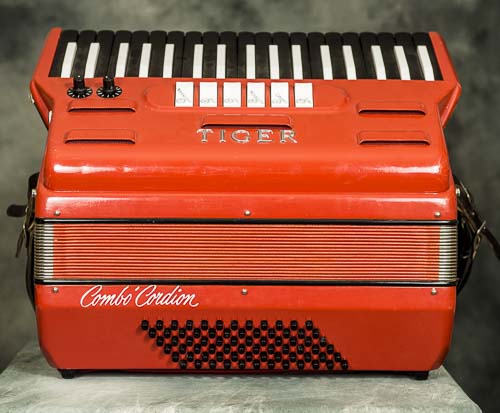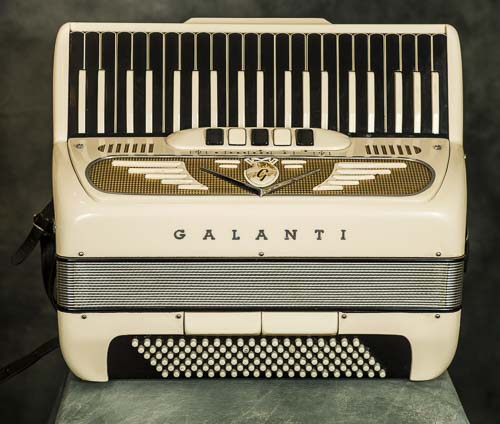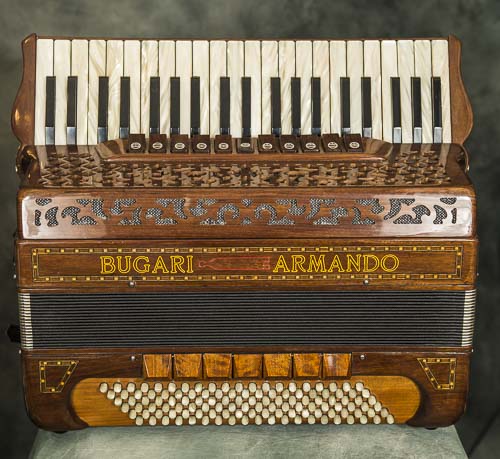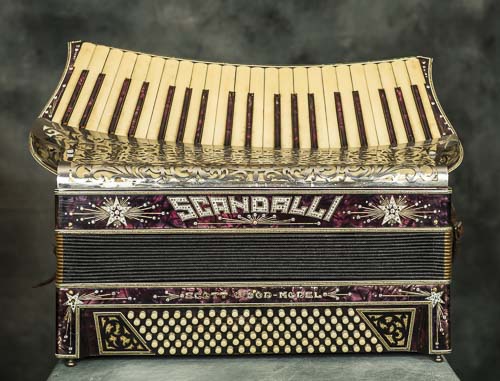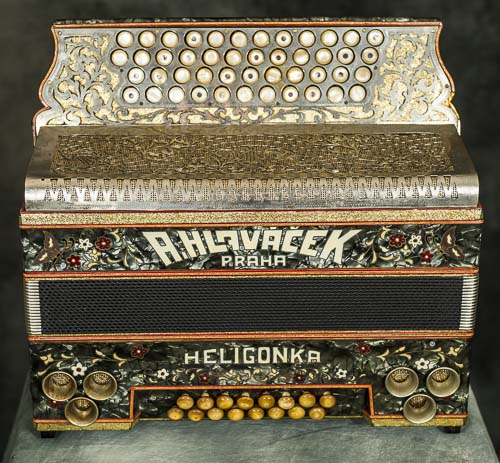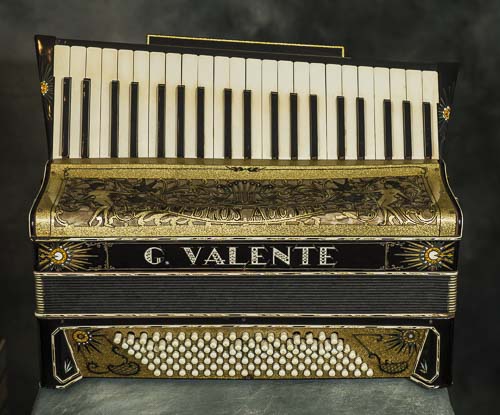 Want to see more? Visit the MUSEUM or look in to purchasing the book… when it comes out of course!!
---
---